All cities and dates
GET YOUR EARLY BIRD TICKETS NOW!

Local presale
Tickets will be available from the beginning of August at our presale partners.
Annotations
Again we present together with adidas TERREX the EOFT program via the GRETA APP more accessible! More info: www.gretaundstarks.de
Our local partner / ticket agency
Iko Sportartikel Handel GmbH
In our sports shop at two locations at the foot of the Alps in Raubling and Salzburg, we have our heads in the mountains every day, but our thoughts are completely with our customers.  We are happy when we can inspire you to go on tours, give you competent advice, provide you with the right equipment from renowned brands and in return let us be infected by your stories and your enthusiasm.

We at iko are not only professionals for mountain sports (with 3,000 square meters of store space per location), with our affiliated bike brand Corratec we also prove our close relationship to cycling and bikes per se - whether sporty ridden on the road, on trails, downhill, forest trails or simply to get from A to B: You can get a good bike from us.


Iko Sportartikel Handels GmbH
Kufsteiner Str. 72
83064 Raubling
Germany
Directions via Google Maps

+49 8035 8707 156
www.iko-sport.com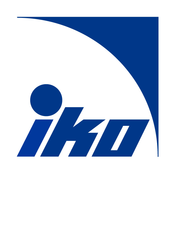 Venue
Ballhaus Rosenheim
Weinstr. 12
83022 Rosenheim
Germany
Directions via Google Maps

+49 8031 798800
ballhaus-rosenheim.de

Admission: 18:30