All cities and dates
GET YOUR EARLY BIRD TICKETS NOW!

Local presale
Tickets will be available from the beginning of August at our presale partners.
Annotations
Again we present together with adidas TERREX the EOFT program via the GRETA APP more accessible! More info: www.gretaundstarks.de
Our local partner / ticket agency
Naturzeit
Draußen sein, das Gefühl von Freiheit und Leichtigkeit,
aber auch von Leidenschaft und Ursprünglichkeit erleben.

Aus der Liebe für das Leben im Freien wurde – naturzeit.
Wir möchten Menschen für Erlebnisse unter freiem Himmel begeistern und bieten was für den Schritt in die Natur benötigt wird. Von der Ausrüstung, über die Beratung bis hin zu Kursen und Touren. Unser Programm ist für Einsteiger, aber auch für Menschen die seit Jahren draußen aktiv sind. Die Natur hält für jeden das passende Erlebnis bereit, ganz egal was dich motiviert: Abenteuer, Fitness, Gemeinschaft, Genuss, Spaß, Neues, Gesundheit oder Ruhe.
In unserem Webshop www.naturzeit.com und im Ausrüstungshaus finden Outdoorer Bekleidung, Schuhe und Ausrüstung zum

Wandern & Trekken
Klettern, Bergsteigen & Bouldern
Nordic Walken
Campen
Radfahren, inkl. Fahrrad-Werkstatt
Tauchen & Schnorcheln

Besonders wichtig ist uns die Beziehung zu unseren Kunden – oder wie wir sagen zu unseren naturzeit Friends. Für registrierte Friends gibt es im Shop Sonderpreise bei vielen Produkten. Unser Newsletter informiert über Trends, Touren, Highlights und Aktionen.

naturzeit GmbH & Co.KG
Seestraße 11 -13
71638 Ludwigsburg
Germany
Directions via Google Maps

+49 7141 48890 22
www.naturzeit.com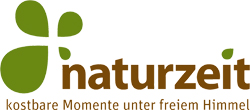 Venue
Scala
Stuttgarterstr. 2
71636 Ludwigsburg
Germany
Directions via Google Maps

+49 7141 388 144
www.scala.live

Admission: 19:00