All cities and dates
European Outdoor Film Tour 2023
Flensburg
29.01.2024, 20:00
UCI Kinowelt Flensburg - Saal 8 Directions
GET YOUR EARLY BIRD TICKETS NOW!

Local presale
Tickets will be available from the beginning of August at our presale partners.
Annotations
Again we present together with adidas TERREX the EOFT program via the GRETA APP more accessible! More info: www.gretaundstarks.de
Our local partner / ticket agency
TUM Flensburg

"TUM Trekking und mehr..." seit 1994 in Flensburg und nach wie vor der nördlichste Trekking-Laden in Deutschland, zeigt auf 200m² alles was einen Outdoor´ler und Reisenden begeistert. Nach zweimaligem Umzug und steter Erweiterung unseres Sortiments, haben wir nun unser Lager in der Großen Straße 69, in der Flensburger Fußgängerzone aufgeschlagen.

Bei uns finden Sie alles zum Radeln, Trekken, Kanufahren, Wandern; aber auch für das Reisen in der Natur, fernab der Wege oder die Ausrüstung und das Reisegepäck für Bus, Bahn und Flugzeug. Wir kleiden Sie von Kopf bis Fuß ein, stellen mit Ihnen Ihre Ausrüstung zusammen und können vielleicht den ein oder anderen Tipp aus eigenen Erlebnissen und Reisen zum Gelingen Ihrer Tour beitragen.
TUM Trekking und mehr...
Grosse Str. 12
24937 Flensburg
Germany
Directions via Google Maps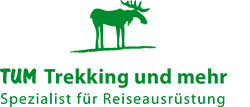 Venue
UCI Kinowelt Flensburg - Saal 8
Süderhofenden 14
24937 Flensburg
Germany
Directions via Google Maps


www.uci-kinowelt.de/kinopro...

Admission: 19:30