toutes les villes et les dates
European Outdoor Film Tour 2019/20
Bristol
03.11.2019, 19:30
Anson Rooms - University of Bristol Students' Union Accès
Pas disponible!
Malheureusement il n'y a plus de tickets disponibles pour cet événement. Merci de t'adresser à notre partenaire local.
Notre partenaire local / la billeterie
Ellis Brigham Mountain Sports
Established in 1933 and still family owned today Ellis Brigham Mountain Sports are the UKs leading outdoor, ski and snowboard stores.

They aim to make your next adventure the best whether its hiking in the National Parks, skiing or snowboarding in the Alps, or simply exploring some of the worlds most vibrant cities, they guarantee you won't find a better place to start your journey than at ellis-brigham.com or in one of their 24 stores nationwide, where you will find lots of advice and inspiration!

Their passion and enthusiasm for getting outdoors is second only to finding you the right gear to support your outdoor adventures.
Ellis Brigham Mountain Sports Bristol
160 Whiteladies Road
BS8 2XZ Bristol
Royaume-Uni
Accès via GoogleMaps

+44 1179 741157
www.ellis-brigham.com/...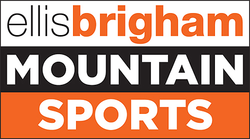 Lieu de l'événement
Anson Rooms - University of Bristol Students' Union
105 Queens Rd
BS8 1LN Bristol
Royaume-Uni
Accès via GoogleMaps



Entrée: 19:00

Avec le soutien de