Tutte le città e condizioni
Non disponibile!
Unfortunately, there are no more tickets available online for this event. Please get in touch with our local pre-sale partner.
Note
EOFT becomes more inclusive:
Together with adidas TERREX we present the EOFT 2022 program via the GRETA APP even more accessible! The app enables visually and hearing impaired people to have an accessible cinema experience through audio description or subtitles - Greta 'whispers audio description' and 'plays subtitles'. Subtitles in different languages can also be added.
More info: www.gretaundstarks.de
I nostri partner / Prevendita qui
Transa Backpacking AG
Kesselhof, Zürcherstrasse 7
8400 Winterthur
Svizzera
Arrivo con GoogleMaps

www.transa.ch/laden/wi...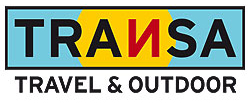 Luogo della proiezione
gate27
Theaterstrasse 27b
8400 Winterthur
Svizzera
Arrivo con GoogleMaps


www.gate27.ch

Accesso: 15:30